Galveston Remodeling Plumbing Services
If you need home remodeling or renovation, we have everything you need right here at Galveston Remodeling. We hire only licensed, experienced professionals, to carry out a wide range of general contract work for our valued customers. And if your Galveston home is in need of a professional plumbing service, we have you covered there too!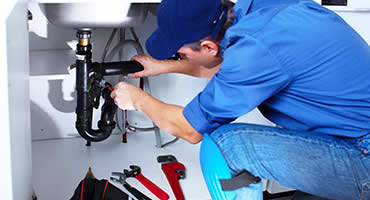 When experiencing plumbing problems, it is not wise to wait before getting a professional to do the repairs. Or you could be looking at costly issues further down the road. Our plumbing experts are trained in all areas of water technology, ensuring you the very best service in Galveston.
Whether you have leaky faucets, or even worse, your toilets are backing up, our experienced contractors are well prepared and more than happy to help you out today.
Why Choose Galveston Remodeling?
If you're thinking about replacing your bathroom fixtures, you'll want your sink and bathtub accessories to match seamlessly. Let Galveston Remodeling take the hassle out of fitting your new taps and plugs. Our licensed professionals also work on drains and hot water tanks.
Every homeowner wants the peace of mind in knowing their plumbing is in good working order. We at Galveston Remodeling are here to serve you. If you need plumbing repair or remodeling, don't hesitate to call us today for an estimate. Our team does precise work at a truly reasonable price.
How to Reach Us?
We provide services such as home remodeling, renovation, electrical services, painting, plumbing, roofing, etc. To better reach us so we can talk about prices, call us on +1 (832) 823-9777, or use our contact form!